Justice and Racial Reconciliation Team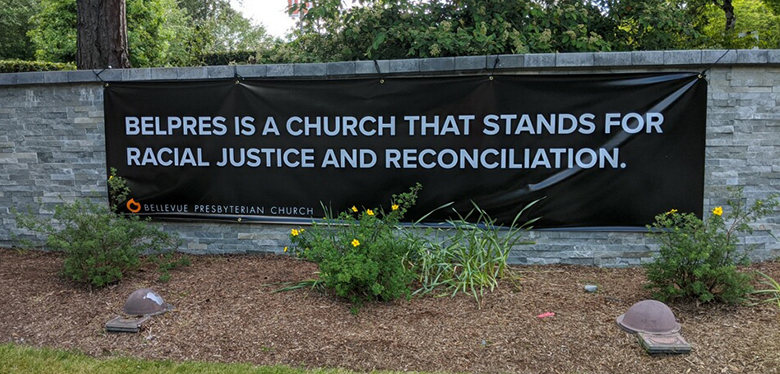 Who We Are
The Justice and Racial Reconciliation (J&RR) Team is a group of BelPres attendees who want to bring Jesus' healing wherever we live, work, play, and learn, specifically to address racial issues. We exist to build toward "third way" racial justice and healing in pursuit of God's heart for BelPres, Bellevue, the Eastside, and beyond.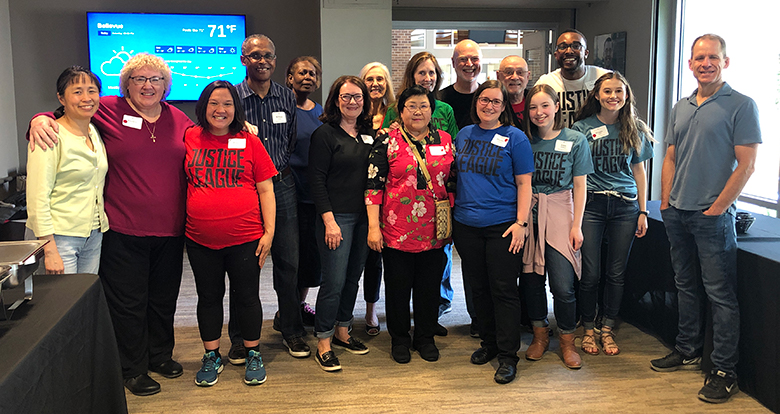 What We Do
We provide learning opportunies for the church through Bible studies, live workshops, book discussions, and participation in external events.
We spur individuals and our church to enter into relationships with people not like ourselves to experience different points of view and other cultures.
We encourage our community to learn about racial justice and healing in principle and then put it into practice.
Why We Do What We Do
We act because we believe; we love because we are loved. Racial justice and healing are everywhere in Scripture, and it's where our country is hurting right now. We want to participate in this integral piece of becoming like Jesus.
When We Meet
Our working meetings occur monthly on the second Tuesday of the month, from September to June. In addition we have monthly activities such as Bible studies, book discussions, and other educational and fellowship activities. Check our Calendar for the latest information.
On This Site
We have a substantial list of resources to help you understand the issues involved. Visit our Books, Movies and Videos, Podcasts, Small Group Materials, and other sections under Learning Resources. We also add reflections, commentary, and laments to our Justice Blog. For the latest information, sign up at right for our semi-monthly newsletter, delivered straight to your email Inbox.